Pattaya Coral Island Tour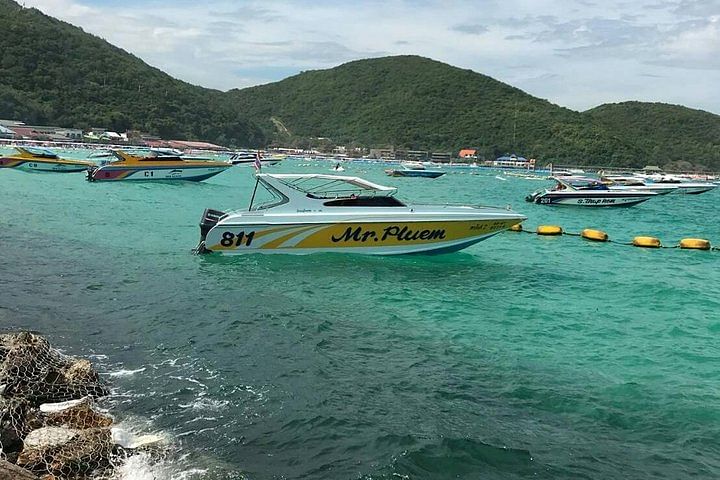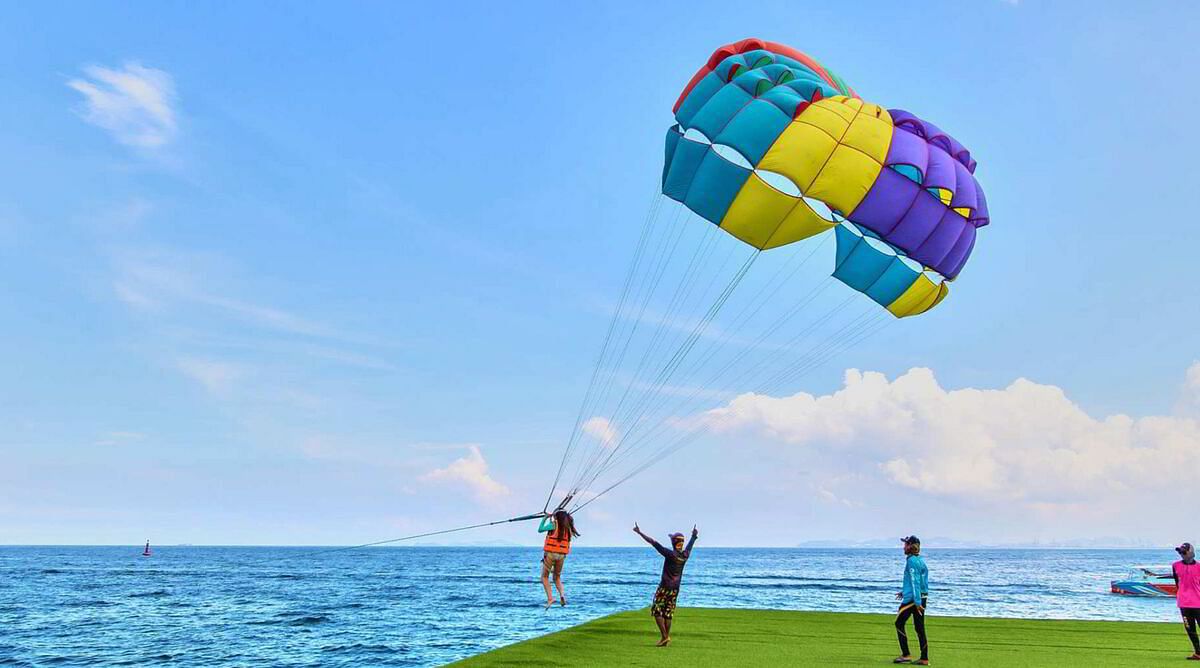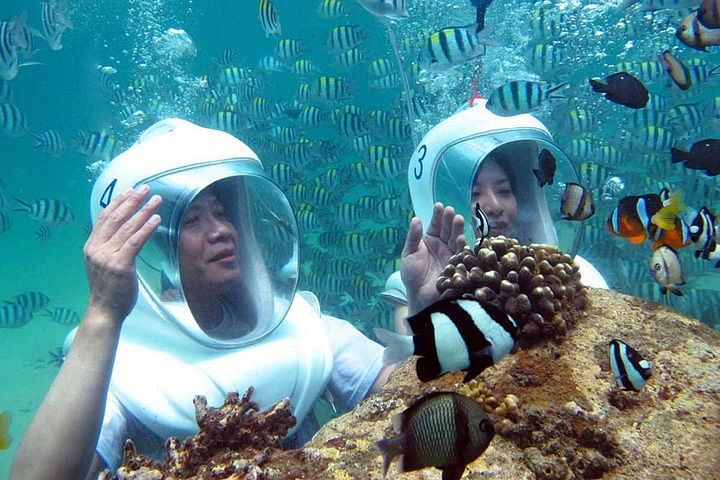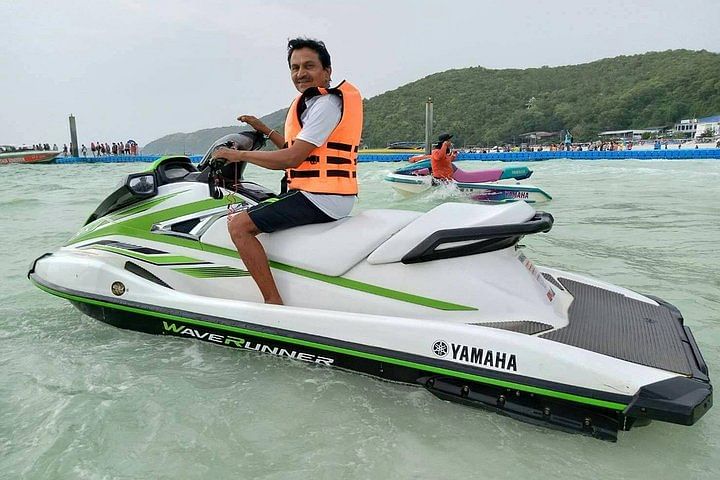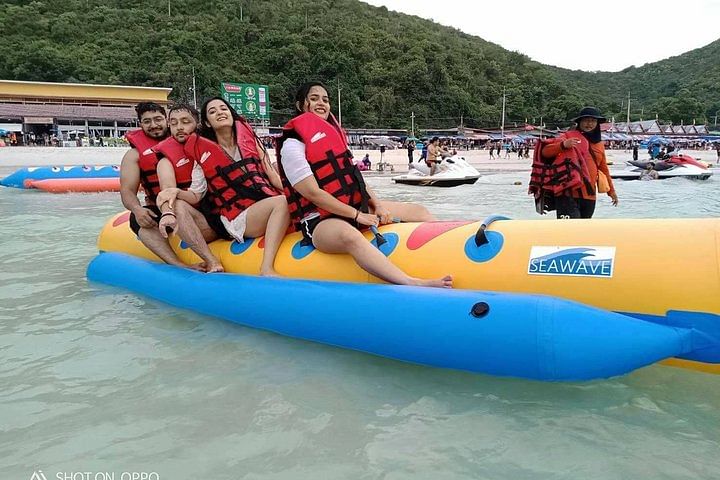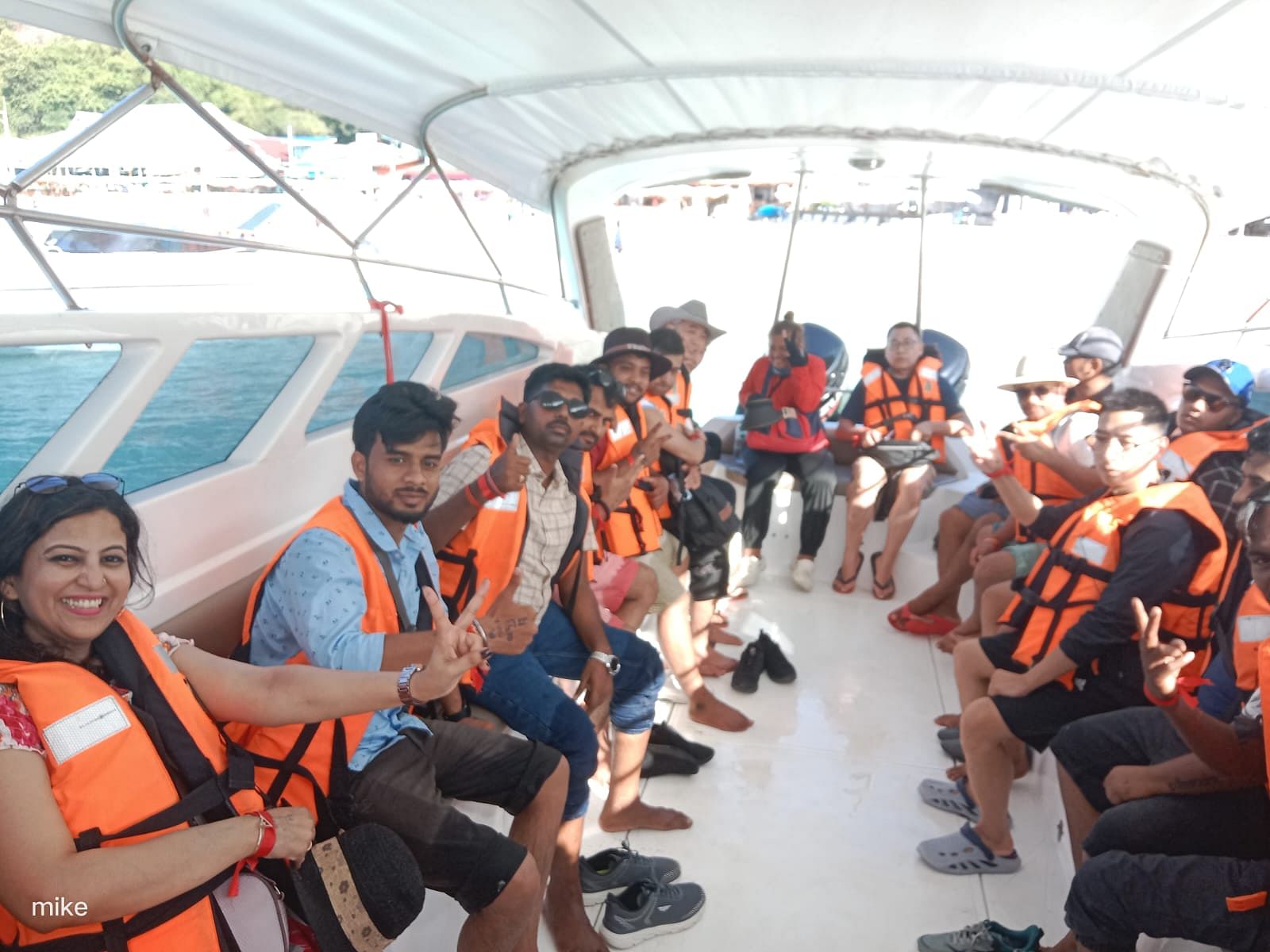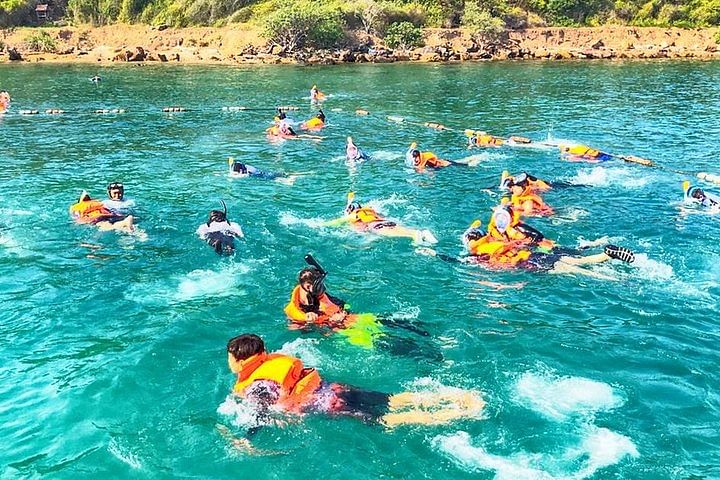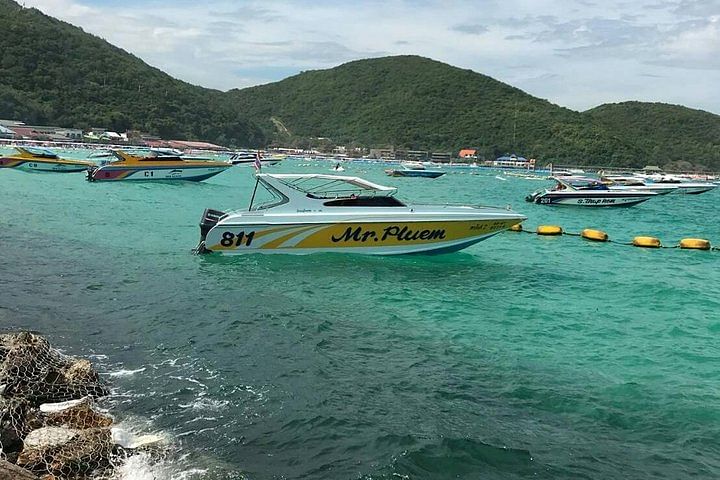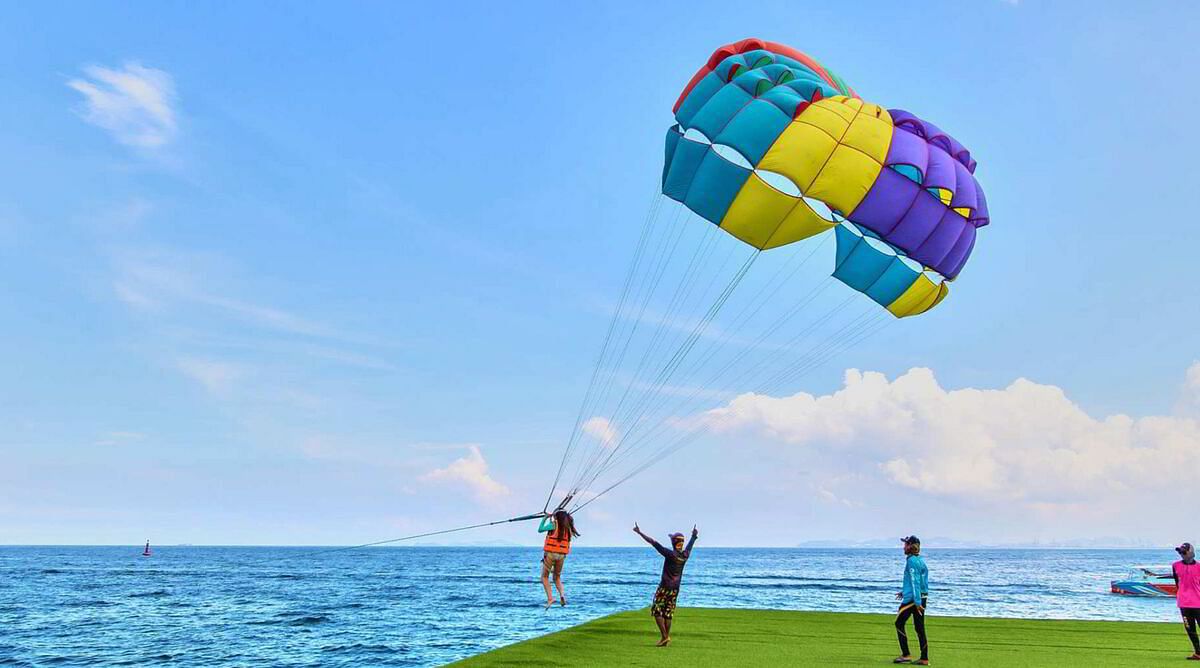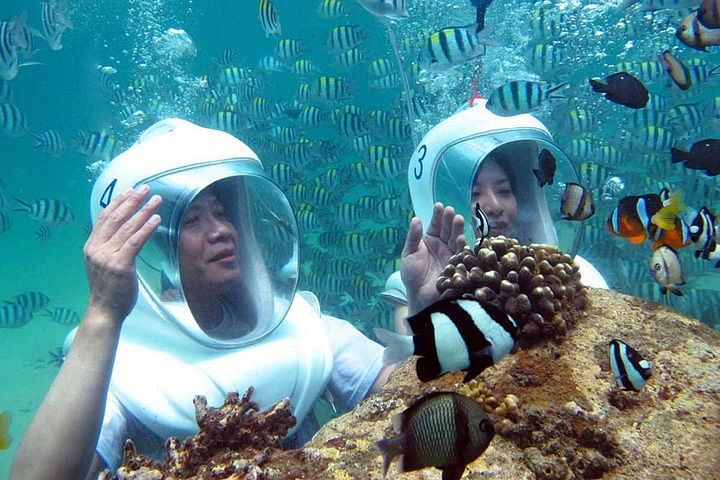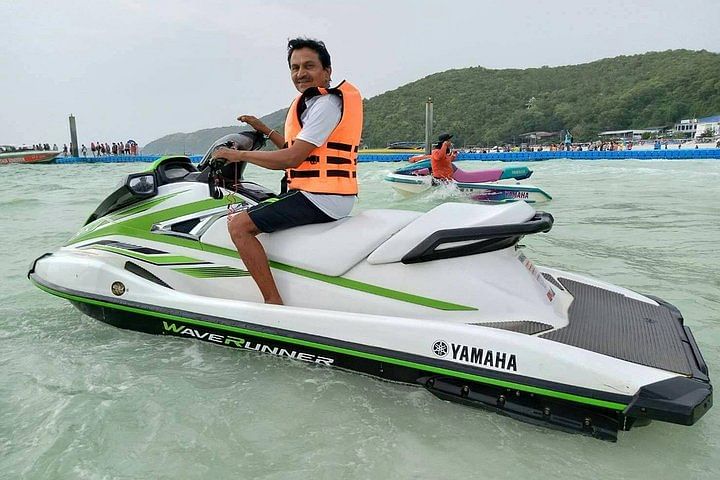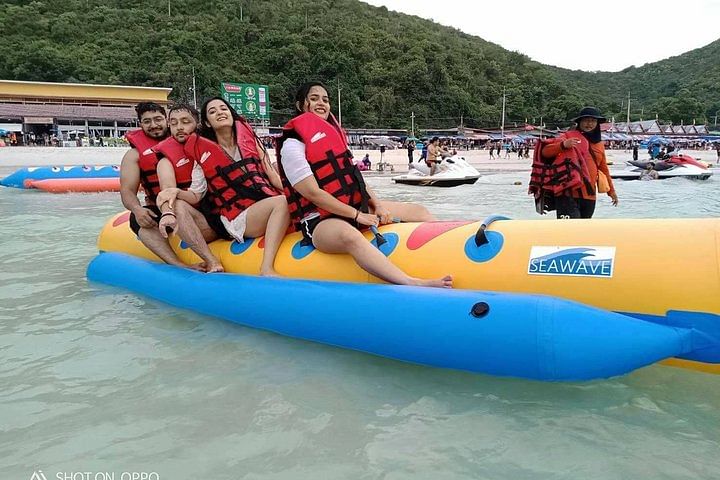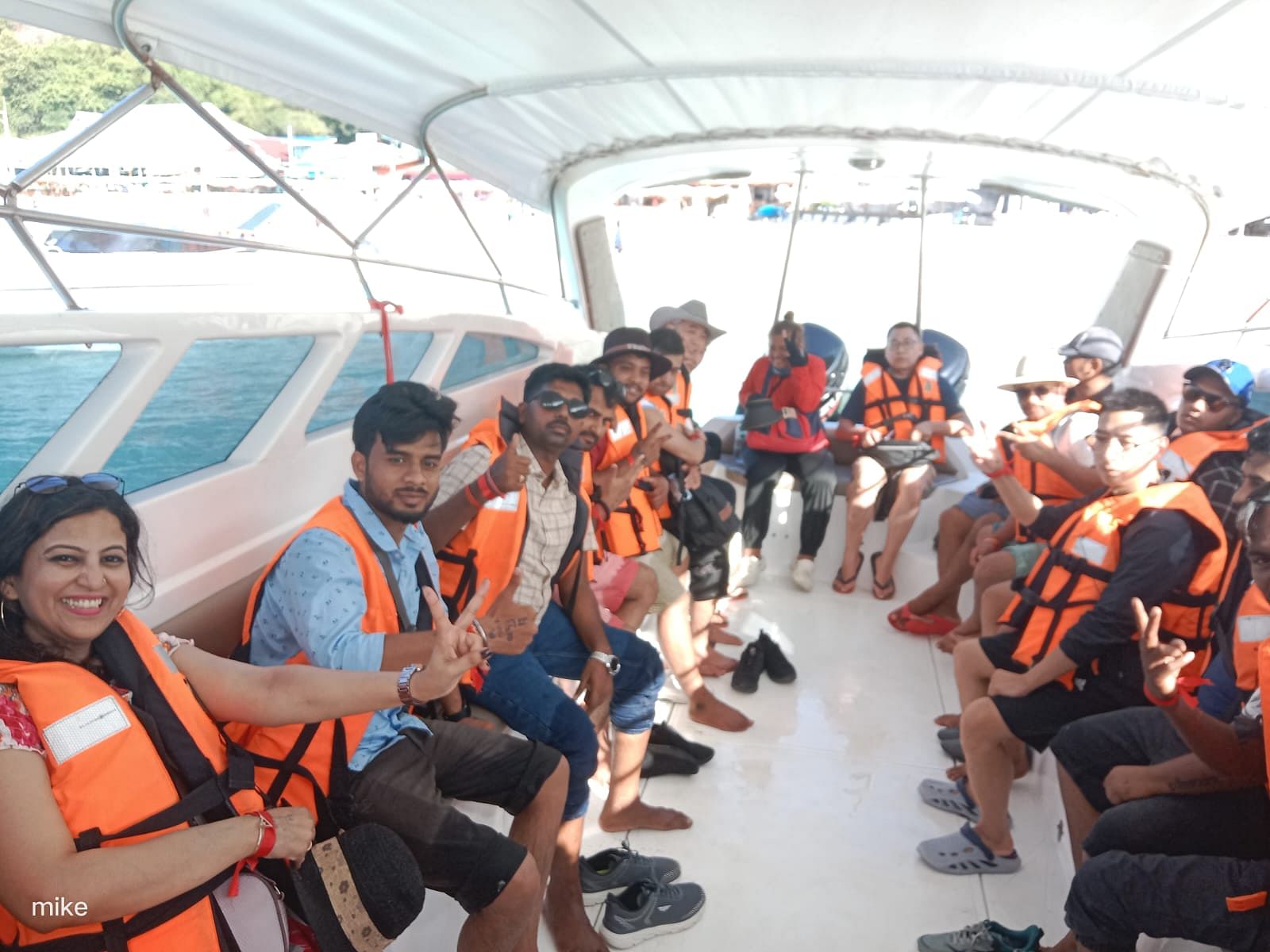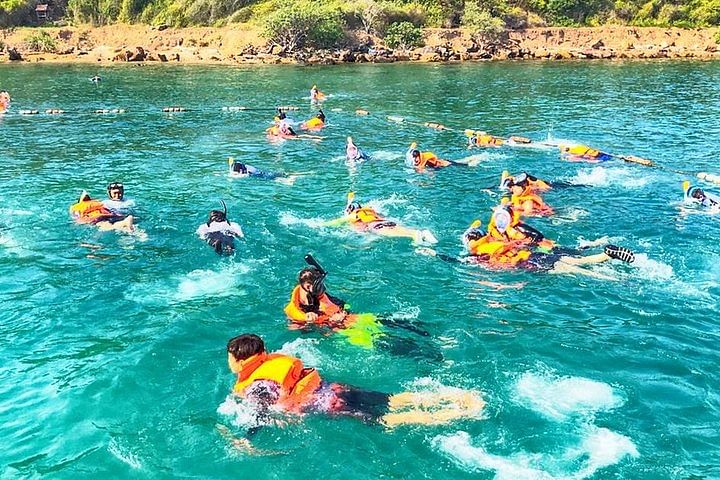 Pattaya Coral Island Tour by Speedboat with Indian Lunch Pick up from the hotel in Pattaya area
6 hours
Full day Pattaya coral island tour by speed boat with Indian Lunch
Experience a beach adventure in Pattaya coral island, located just off the shore of Pattaya. Enjoy a day of fun in the sun-filled with exciting water sports and activities.
Experience the ultimate Pattaya adventure with our famous Pattaya Coral Island tour, featuring white sand beaches, turquoise waters, thrilling water activities such as parasailing, undersea walks, jet skiing, snorkeling, and the refreshing delight of sipping on a coconut drink.
Escape the crowded beaches of Pattaya and experience true bliss on the sands of Koh Larn, also known as Coral Island. Spend a day relaxing on the warm, white shores of the island, which features 6 main beaches
What is included?
Round Trip Transportation-pick up and drop from hotel in Pattaya.
Speed Boat to Pattaya coral island
Indian Buffet Lunch
Air-conditioned vehicle
Exclusions
Water sport activities pay at the beach
Jet Ski
Parasailing
Banana boat
UnderSea Walk
Glass bottom boat
Snorkeling
Please Note
Not recommended for people with back problems
Not recommended for pregnant travelers
Not recommended for people with heart conditions
We do pick up from the hotel in the Pattaya area. The pick-up time will be around 9:20 - 10:00 am
Cancellation Policy
We will charge a cancellation fee of 100% if booking is cancelled 2 days or less before the event
Pattaya Thailand
9.20 - 10.00: We pick up all the customers from the hotel in the Pattaya area.
Pattaya Coral Island
11.00 - 12.00 Arrive at Pattaya Coral Island (Koh Larn Pattaya). Walk on the beautiful beach and swim in the sea at your leisure.
Customer can participate in water sport activities
Pattaya Beach
15.00: Return to Pattaya Beach. Enjoy Indian buffet Lunch (Veg & Nonveg available) and drop customers at the hotel.
16:30: Customer reaches the hotel.
We offer pick-up to the following places for this experience:
Frequently
Asked
Questions
The Coral Island tour is an adventurous day trip that takes visitors from Pattaya to Koh Larn, also known as Coral Island, on a speedboat. The tour offers a chance to experience water sports, relax on white sand beaches, and enjoy the scenic beauty of turquoise waters.
You will have the opportunity to engage in activities such as parasailing, undersea walks, jet skiing, and snorkeling. The tour aims to provide a blend of excitement and relaxation in a stunning beach environment.
The tour includes round trip transportation, ensuring that visitors are picked up and dropped off at their hotels in Pattaya. The highlight is a speed boat ride to Pattaya Coral Island, adding thrill to the journey.
Traveling in an air-conditioned vehicle ensures comfort throughout the trip.
While the tour does offer an array of water sports like jet skiing, parasailing, banana boating, undersea walking, glass bottom boat rides, and snorkeling, these activities are exclusions and need to be paid for at the beach.
Safety is a priority and, although the water sport activities are managed by third-party operators, they adhere to safety standards and provide necessary safety equipment.
An Indian Buffet Lunch veg and non-veg is provided as part of the tour package, offering a variety of delicious dishes.
If you have specific dietary restrictions or preferences, please let us know in advance, and we will do our best to accommodate your needs.
Coral Island features 6 main beaches. Depending on the tour schedule and your interests, you can visit multiple beaches.
Each beach has its unique charm, and visitors are encouraged to explore and find their favorite spot on the island.
It's recommended to bring swimwear, sunblock, a hat, sunglasses, a change of clothes, and some extra cash for personal expenses.
Make sure to stay hydrated, protect yourself from the sun, and have all essentials for a day on the beach.
Yes, the tour is suitable for all age groups. However, certain water sports might have age or health restrictions. It's always a good idea to check beforehand if you're interested in a specific activity.
Children and the elderly should be accompanied by guardians or family members to ensure their safety and comfort throughout the trip.
The tour package includes transportation, a speed boat ride to Coral Island, and an Indian Buffet Lunch. However, water sports and certain activities come at an additional cost, payable at the beach.
Always inquire about the cost of any activity or service before availing it to avoid unexpected expenses.
You can book the tour through our official website or contact our customer service for assistance. Make sure to provide all necessary details and specify any special requests at the time of booking.
It's recommended to book in advance, especially during peak tourist seasons, to ensure availability.
Our cancellation policy varies depending on the notice given. Full details can be found on our booking terms and conditions page on the website.
It's always best to inform us as soon as possible if you need to cancel or reschedule your booking.